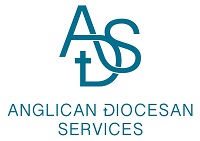 Lay Minister Licence (Honorary and Paid)
For further enquiries and questions on Lay Minister's licensing please contact the Diocesan Bishop's Office on 6232 3612.
Essential background information on the licensing of lay ministers is set out in Lay Ministers Within the Diocese of Canberra & Goulburn.
For licensing as a lay minister the following documents need to be completed by the Rector/ Head of a Ministry Unit, their community and the individual then cleared by the Diocesan Bishop before the Bishop is able grant a lay minister licence.
NOTE: Stipendary Lay Ministers need to complete a higher level Safe Ministry Check and on some occasions the Bishop may require a Lay Minister to complete that level of check.
Lay Minister's Documentation
Safe Ministry Checks
Anglican Church of Australia the National Register Check. (This check is undertaken by the Bishop's Office, no form needs to be completed.)
Safe Ministry Referee Form – Ordained Ministry, Paid, Licensed Church Worker – It is the responsibility of applicants to send their referees (listed in the Referees Section of the SMC Questionnaire) a copy of the Safe Ministry Referee Form for completion.
Creating Safe Ministries (CSM) Workshop completed (see CSM Workshop Calendar & Information Sheet & CSM Workshop Registration Form or Online Safe Ministries eTraining).
For lay ministers working in NSW please complete online NSW Working with Children Check (WWCC) and send your WWCC number to the Diocesan Bishop's Office
OR
For lay ministers working in the ACT please complete online ACT Working With Vulnerable People's Check (WWVP)
and send a photocopy of your card to the Diocesan Bishop's Office
NOTE:
Guidelines for Authorising Those Who are to Assist in Administration and Distribution of Holy Communion: Changed Arrangements
From 2 August 1996 letters of authorisation were no longer issued by the Bishop to those who are to assist in administration and distribution of Holy Communion. However, it is important that due process should be followed in the selection of a person undertaking that role. The principles and process of selection are outlined.