On Wednesday 26th July the Watoto Children's Choir visited South Wagga Anglican Church for a powerful and moving performance. More than 250 people attended St Paul's Turvey Park to experience a story of personal
and community transformation.
Since 1994 Watoto has cared for more than 4,000 orphaned and vulnerable children, with over 3,000 currently receiving care. Some are former child soldiers and some were born to rebel leaders during the civil war. Watoto has enabled these disadvantaged children to regain control of their lives and, as a result of the care and education they have received, they are now impacting society in a positive way.
Watoto's Living Hope initiative provides crucial support to vulnerable women, helping them to stay alive and to care for their children, and has restored more than 3,000 vulnerable women. These women have been empowered with literacy, business and practical skills. Their children – numbering more than 15,000 boys and girls – now have a better chance in life.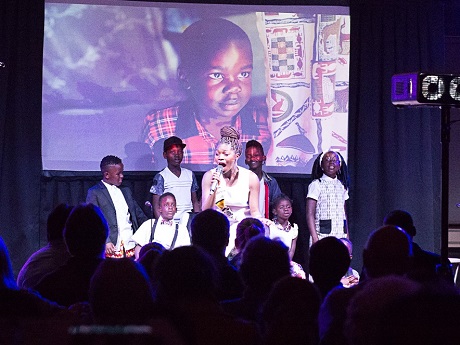 The Reverend Scott Goode, notes: 'For us, having Watoto share with us in this way was a privilege. It was not just about the concert, but about connecting with the church in East Africa. A significant number of the African community in our church and in our city came along to this event, many of them arrived to Australia via Uganda. Moreover, we had the chance to watch a joyful and life-giving community set up in our church and the entire choir was billeted in the homes of parishioners'.
The Children's Choir regularly tour Australia and enquiries can be made to watoto.com.
by Reverend Scott Goode