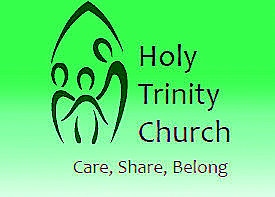 Senior Minister
$95,000 – $105,000 yearly
HOLY TRINITY ANGLICAN CHURCH DULWICH HILL
DULWICH HILL NSW, AUSTRALIA
FULL TIME CHURCH MINISTER / PASTOR / LEADERSHIP
Job Description
The congregation at Holy Trinity Dulwich Hill is an Anglican Christian community located in the inner-west of Sydney. We are diverse in our thinking and backgrounds and welcome the exploration of different points of view.
We are Christian in being committed followers of Jesus Christ. Inspired by his life and teachings, and enabled by his Spirit, we endeavour to worship God in all we do, say and are.
We are Anglican in our liturgical practices, including use of a Prayer Book and regular celebration of Holy Communion, whilst remaining open to new expressions of faith and worship.
We are seeking applicants for the position of Full Time Senior Minister (Curate-in Charge) of our Parish. For comprehensive details and contacts,  and how to apply please open Parish Profile attachment below. Send your application to The Nominating Committee at email address HTDH-2021@iinet.net.au. We look forward to hearing from you.
Additional documentation holytrinity_parishprofile_c_2021__.pdf
Closing Date 31st October 2021