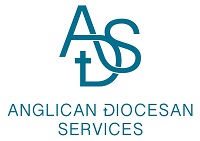 Safe Ministries Workshops and Training
The Anglican Diocese of Canberra and Goulburn is committed to holistic Safe Ministries. This means: we commit to our pastoral, insurance, legal and duty of care obligations; with its goal that all ministries are spiritually, emotionally and physically safe; based on the premise that Diocesan parishes and ministries should be abuse-free and harm free, person valuing and respectful spaces for ministry to God's glory.
The CREATING SAFE MINISTRIES (CSM) program assists us to fulfill this commitment.
1. Induction/Awareness Workshops
The workshop program is now be broken into 2 sections.
Section 1 – Induction Training – for all volunteers and paid staff in ministry to children, young people and vulnerable adults, parish councilors, wardens and all clergy. (9:30am – 1:30pm for day courses)
Safe Ministry Foundations
Protecting People
Safe Church Workers
Safe programs
Section 2 – Senior Leadership Safe Ministry Implementation – for all parish councilors, wardens, all clergy and ministry co-ordinators. (2:00pm – 3:30pm for day courses)
Implementation of Diocesan policies and protocols
Safe Ministry Resources
This new structure means that volunteers who are not ministry /program co-ordinators will only need to attend training until 1pm in a day course.
2. Refresher Workshops
Refresher workshops are 2 hours in duration.
3. Online Safe Ministry Course

As an alternative to attending a face to face workshop, those who need to complete a Creating Safe Ministries workshop can now access the National Anglican Safe Ministry Induction (Awareness*) course. The course is available through Open Learning and the participant will pay for the course themselves and then seek reimbursement from their parish.
*The Refresher Course will be available in March 2019.
The Online Safe Ministry Course will cost $30. At successful completion of the course, participants will be able to access a non-printable version of the Manual used in the face to face workshops.
The course is accessed by clicking here. You can read the user manual for the online course here.
The eTraining helpline number 1800 070 511.
What Training Should I Complete?
If participants have not attended a workshop in the past or their workshop was more than 3 years ago, they will need to attend an Induction/Awareness workshop or complete the Online Safe Ministry Course
If participants have attended a workshop 3 years ago, they will need to attend a Refresher workshop
How Much Does it Cost?
$30.00 per person
Churches are to meet the costs of the participants they send to the workshop
All churches will be invoiced by the Diocesan Office after a workshop for the participants who have attended
Non-Diocesan participants: please supply invoicing details
No cash will be collected at the workshop
How do I Register for Face to Face Workshops?
Please complete the CSM workshop Registration Form and email to Gaynor Elder at gaynor.elder@anglicands.org.au at least 10 days before a workshop date. We need name, ministry position, email address & phone contacts of participants.
If you have any questions regarding the workshop, please contact Gaynor Elder on 02 6245 7158.
CSM Workshop Calendar & Information Sheet