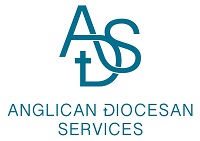 Our Diocese is committed to holistic Safe Church Ministry. This means: we commit to our pastoral, duty of care, legal and insurance obligations; with the goal that all ministries are spiritually, emotionally and physically safe; based on the premise that Diocesan parishes and ministries should be person-valuing and respectful places free from abuse and harm, for ministry to God's glory.
In order to implement the Diocese's commitment, the Safe Communities Unit (SCU) operates with a focus on prevention, early intervention, response and recovery.
The SCU is staffed by Celia Irving and is supported by the Episcopal and Archdeaconry Team. The SCU staff seek to facilitate the building and maintaining of safe communities of faith by supporting and resourcing parishes to:
foster relationships between members, and those of the wider community, based on the teachings of Jesus Christ;
provide a safe and secure environment where all people can feel respected;
provide responsible and loving Christian leadership and management practices built on a scriptural base; and
ensure that any cases of alleged abuse, neglect or grievances and complaints are handled in a consistent, unbiased and thorough manner. (Safe Communities of Faith Policy.)
If you need any assistance in prevention, early intervention for church health issues, response, or would like support for your parish to address issues that impacted your parish, please contact the SCU.
Key Contacts
Celia Irving
0427 533 159
celia.irving@anglicancg.org.au